DOWNLOAD THE CMC APP FROM APPLE TV TO WATCH CMC LIVE
12/06/2022 - 12/12/2022
TW Title Artist Label Spins Cat. Weeks On
| | | | | | |
| --- | --- | --- | --- | --- | --- |
| 1 | Sad Songs In A Hotel Room | Joshua Bassett | Warner Records | 21 | CA1 |
| 2 | Coast | Hailee Steinfeld [ | Republic Records | 21 | CA1 |
| 3 | It's Plenty | Burna Boy | Atlantic Records | 20 | CA1 |
| 4 | Loser | Charlie Puth | Atlantic Records | 20 | CA1 |
| 5 | Paradise | Mergui | Mergui Ventures L | 20 | CA1 |
| 6 | Automatico | Maria Becerra | 300 Entertainmen | 20 | CA1 |
| 7 | You Make Me Feel Like It's Ha | Muse | Warner Records | 20 | CA1 |
| 8 | I'm Not Dead Yet | Mike Posner | Arista Records | 20 | CA1 |
| 9 | Exile | Eric Zayne | | 20 | CA1 |
| 10 | Last Christmas | Backstreet Boys | BMG | 20 | CA1 |
| 11 | Colors | Toys and Colors | Republic Records: | 20 | CA1 |
| 12 | Let's Get Crazy | Don Omar [+] Lil J | Saban Music Grou | 19 | CA1 |
| 13 | tired of california | Nessa Barrett | Warner Records | 19 | CA1 |
| 14 | Golden Hour | JVKE | AWAL | 19 | CA1 |
| 15 | It's Beginning To Look A Lot Li | Michael Bublé | Warner Records | 19 | CA1 |
| 16 | Not Another Rockstar | Maisie Peters | Elektra Music Gro | 19 | CA1 |
| 17 | Good Girl | Don Omar [+] Ako | Unisono, exclusiv | 19 | CA1 |
| 18 | Miss You | Oliver Tree [+] Ro | Atlantic Records | 19 | CA1 |
| 19 | 10:35 | Tiësto [+] Tate Mc | Atlantic Records | 19 | CA1 |
| 20 | Simply The Best | Black Eyed Peas [+ | Epic Records | 19 | CA1 |
| 21 | Sweet Symphony | Joy Oladokun [+] | Republic Records | 19 | CA1 |
| 22 | Those Days | Nickelback | BMG | 19 | CA1 |
| 23 | Heaven | Bazzi | Atlanic Records | 18 | CA1 |
| 24 | 2 Baddies | NCT 127 | Virgin Records | 18 | CA1 |
| 25 | Do It To Death | Panic! at the Disco | Atlanic Records | 18 | CA1 |
| 26 | Broken | Sofia Valdés [+] Pi | Warner Records | 18 | CA1 |
| 27 | Older | 5 Seconds of Sum | BMG | 18 | CA1 |
| 28 | Someone Who Loved You | Teddy Swims | Warner Records | 18 | CA1 |
| 29 | Worst Days | ILLENIUM [+] MAX | Warner Records | 18 | CA1 |
| 30 | 100 Degrees | Kenzie | Hollywood Recor | 18 | CA1 |
| 31 | I'm A Mess | Avril Lavigne [+] Y | DTA Records | 18 | CA1 |
| 32 | Good in Me | Andy Grammer | S-Curve Records | 18 | CA1 |
| 33 | Celestial | Ed Sheeran | Atlantic Records | 17 | CA1 |
| 34 | This Is Why | Paramore | Atlantic Records | 17 | CA1 |
| 35 | Showed Me (How I Fell In Lov | Madison Beer | Epic Records/Sing | 17 | CA1 |
| 36 | Plastic Purse | chloe moriondo | Fueled By Ramen | 17 | CA1 |
| 37 | I'm Good (Blue) | David Guetta [+] B | Warner Records | 17 | CA1 |
| 38 | Bejeweled | Taylor Swift | Republic Records | 17 | CA1 |
| 39 | The Loneliest | Maneskin | Arista Records | 17 | CA1 |
| 40 | It's Christmas Time | Olivia Rox [+] War | Songbird Records | 17 | CA1 |
| 41 | Be Alright | John K | Epic Records | 17 | CA1 |
| 42 | Evergreen (You Didn't Deserv | Omar Apollo | Warner Records | 17 | CA1 |
| 43 | The Drummer | Red Hot Chili Pep | Warner Records | 16 | CA1 |
| 44 | Anti-Hero | Taylor Swift | Republic Records | 16 | CA1 |
| 45 | Made You Look | Meghan Trainor | Epic Records | 16 | CA1 |
| 46 | L.U.S.H. | New Hope Club | Hollywood Recor | 16 | CA1 |
| 47 | Nonsense | Sabrina Carpenter | Island | 16 | CA1 |
| 48 | Never Be The One | Olivia O'Brien | Island Records | 16 | CA1 |
| 49 | Amour, Haine & Danger | Angèle | Island Records | 16 | CA1 |
| 50 | Get A Job | Games We Play | Fueled By Ramen | 12 | CA2 |
| 51 | Sorry | Tai'Aysha | Atlantic Records | 11 | CA2 |
| 52 | Side Effects | Nya | | 11 | CA2 |
| 53 | Pop | Adanna Duru | Stardive, LLC | 11 | CA2 |
| 55 | Hero | Clara Lars | | 11 | CA2 |
| 56 | Baby Girl | Disco Lines | Arista | 10 | CA2 |
| 57 | Jane | Skip Marley [+] Ay | Island Records | 10 | CA2 |
| 58 | Beautiful Collision | Dici | | 10 | CA2 |
| 59 | 1-2-3-4-5 | Em Beihold | Republic Records | 10 | CA2 |
| 60 | Wrongside | MisterWives | Photo Finish Reco | 10 | CA2 |
| 61 | Drown | Weston Estate | Arista Records | 10 | CA2 |
| 62 | Cannonballers | Colony House | Room Records | 10 | CA2 |
| 63 | Try Living | Yoshi Flower | Heroine Music Gr | 10 | CA2 |
| 64 | Ur A Stranger | WILLOW | Roc Nation | 10 | CA2 |
| 65 | Lungs Burn | Little Image | Hollywood Recor | 10 | CA2 |
| 66 | I Get High | JORDY | 300 Entertainmen | 10 | CA2 |
| 67 | Dividends | DWLLRS | Island Records | 10 | CA2 |
| 68 | Hey Cowboy | Devon Cole | Arista | 10 | CA2 |
| 69 | Whitney | RÊVE | Astralwerks/Capit | 10 | CA2 |
| 70 | Time Machine | Daisy The Great | S-Curve Records | 10 | CA2 |
| 71 | Red Light | Anna of the North | Elektra Music Gro | 10 | CA2 |
| 72 | Trouble With This Bed | Beach Weather | Arista Records | 10 | CA2 |
| 73 | So Good | Weston Estate | Arista Records | 9 | CA2 |
| 74 | Sweet | Jon Batiste [+] Pe | BMG | 9 | CA2 |
| 75 | Habits | Genevieve Stokes | Atlanic Records | 9 | CA2 |
| 76 | Headlights | Alex Warren | Atlantic Records | 9 | CA2 |
| 77 | Moon Man | Balu Brigada | Atlantic Records | 9 | CA2 |
| 78 | Say It (To My Face) | Meet Me @ The A | Atlantic Records | 9 | CA2 |
| 79 | Ghost Of You | Mimi Webb | Epic Records | 9 | CA2 |
| 80 | Box In A Heart | The Maine [+] Ren | Photo Finish Reco | 9 | CA2 |
| 81 | Bummed | Loyal Lobos | Loyal Lobos Ventu | 9 | CA2 |
| 82 | cough drops | almost monday | Hollywood Recor | 9 | CA2 |
| 83 | ALEX | GAYLE | Atlantic Records | 9 | CA2 |
| 84 | don't wanna be your friend | joan | Photo Finish Reco | 9 | CA2 |
| 85 | Olvidar De Ti | Niko Rubio | Atlantic Records | 9 | CA2 |
| 86 | Late In The Evening | New Rules | Elektra Music Gro | 9 | CA2 |
| 87 | Ruin LA | Borgeous | Geousus/ AWAL/ | 9 | CA2 |
| 88 | Into My Body | UPSAHL | Arista | 9 | CA2 |
| 89 | Last Thing On Your Mind | Billy Lockett | Photo Finish Reco | 9 | CA2 |
| 90 | Replay! | Kimbra | | 9 | CA2 |
| 91 | Bag Of You | Mahalia | Atlantic Records | 9 | CA2 |
| 92 | Convertible in the Rain | Brynn Cartelli | Elektra Music Gro | 9 | CA2 |
| 93 | Die In LA | Hunter Daily | Flush Records | 8 | CA2 |
| 94 | Bump | Dora Jar | Island | 8 | CA2 |
| 95 | Freaking Out | Billy Lockett | Photo Finish Reco | 8 | CA2 |
| 96 | Never Too Much | Trumaine Lamar | S4G | 8 | CA2 |
| 97 | Happy Birthday Sadness | Sorana | Atlantic Records | 8 | CA2 |
| 98 | Wildflower | Thomas Day | Arista Records | 8 | CA2 |
| 99 | Sweet Release | Kevin Ross | Arts Society Musi | 8 | CA2 |
| 100 | Betty (Get Money) | Yung Gravy | Republic Records | 8 | RC3 |
| 101 | Late Night Talking | Harry Styles | Columbia Records | 8 | RC3 |
| 102 | Hot In It | Tiesto [+] Charli X | Atlantic Records | 8 | RC3 |
| 103 | Waking Up Dreaming | Shania Twain | Republic Nashvill | 8 | RC3 |
| 104 | I Like You (A Happier Song) | Post Malone [+] D | Republic Records | 7 | RC3 |
| 105 | Somebody | Sam Ryder | Atlanic Records | 7 | RC3 |
| 106 | Everything Goes On | Porter Robinson [ | Riot Games | 7 | RC3 |
| 107 | Mutual Friend | Jessie Reyez | Island Records | 7 | RC3 |
| 108 | Million Dollar Baby | Ava Max | Atlantic Records | 7 | RC3 |
| 109 | Smoke Slow | Joshua Bassett | Warner Records | 7 | RC3 |
| 110 | Wasabi | MAX | Warner Records | 7 | RC3 |
| 111 | Super Freaky Girl | Nicki Minaj | Republic Records | 7 | RC3 |
| 112 | Bigger Than Me | Louis Tomlinson | BMG UK | 7 | RC3 |
| 113 | Never Go | Pete Yorn | Shelly Music | 7 | RC3 |
| 114 | Doja | Central Cee | | 7 | RC3 |
| 115 | Yukon | JOJI | Warner Records | 7 | RC3 |
| 116 | Good Enough | Maisie Peters | Atlantic Records | 7 | RC3 |
| 117 | Until I Found You | Stephen Sanchez | Island Records | 6 | RC3 |
| 118 | 2 Be Loved (Am I Ready) | Lizzo | Atlantic Records | 6 | RC3 |
| 119 | Lobby | Anitta [+] Missy El | Warner Records | 6 | RC3 |
| 120 | Reason | XO Team | XO Music | 6 | RC3 |
| 121 | All She Wanna Do | John Legend [+] S | Republic Records | 6 | RC3 |
| 122 | W.I.T.C.H. | Devon Cole | Arista | 6 | RC3 |
| 123 | ABC | Polyphia [+] Sophi | Rise Records | 6 | RC3 |
| 124 | Dangerous | Madison Beer | Epic/Sing It Loud | 6 | RC3 |
| 125 | For What It's Worth | Breland | Atlantic Records | 6 | RC3 |
| 126 | Humankind | Coldplay | Atlanic Records | 6 | RC3 |
| 127 | Movie Star | Steve Aoki [+] MO | Dim Mak Records | 6 | RC3 |
| 128 | Summertime | fLO | Republic Records | 5 | RC1 |
| 129 | Hate It Here | Bennett | Atlantic Records | 5 | RC1 |
| 130 | Arrebata | IAmChino [+] Leni | Mr. 305 Records | 5 | RC1 |
| 131 | Eye To Eye | Dici | | 5 | RC1 |
| 132 | Deep End | Stacey Ryan | Island Records | 5 | RC1 |
| 133 | Electricity | Pheelz [+] Davido | Warner Records | 5 | RC1 |
| 134 | Crush On U | Middlespoon | Banana Pop Recor | 4 | RC1 |
| 135 | Bad Energy | Lilyisthatyou | Warner Records | 4 | RC1 |
| 136 | killer | FKA twigs | Atlantic Records | 4 | RC1 |
| 137 | You Got Me | Sicily Jordan | | 4 | RC1 |
| 138 | Black Heart Emoji | The WRLDFMS To | Sidewalk Records | 4 | RC1 |
| 139 | indieedgycool | GAYLE | Atlantic Records | 4 | RC1 |
| 140 | Piensas En Mi | Chesca [+] Alejo | Saban Music Grou | 4 | RC1 |
| 141 | IDK SH!T | JORDY | 300 Entertainmen | 4 | RC1 |
| 142 | Not The Blues Again | Brianna Harness | Angels & Outlaws | 4 | RC1 |
| 143 | We're All Gonna Die | AJ Smith | | 4 | RC1 |
| 144 | Let's Dance | Mr. Vegas [+] DJ R | MV Music | Ty Bla | 4 | RC1 |
| 145 | Call Me A Quitter | New Hope Club | Hollywood Recor | 4 | RC1 |
| 146 | boy | The Killers | Island Records | 4 | RC1 |
| 147 | Cherry Sorbet | Dixson [+] Sevyn S | Roc Nation | 4 | RC1 |
| 148 | TOOTHPASTE | 93FEETOFSMOKE | Photo Finish Reco | 4 | RC1 |
| 149 | Mexican Moonlight | Papi Shiitake | Trash Casual | 4 | RC1 |
| 150 | Old Ways | Grace Gaustad | | 4 | RC1 |
| 151 | Battle Scars | Mod Sun | Big Noise Music G | 4 | RC1 |
| 152 | Sunflower | Emilia Vaughn | | 4 | RC1 |
| 153 | All Day I Dream About | joe p | Atlantic Records | 4 | RC1 |
| 154 | Boys In Jersey | Kjersti Long | Origin Entertainm | 3 | RC1 |
Category: CA = Current | RC = Recurrent | HC - Holiday Season
Unlisted: S = Silver | G = Gold | O = Oldie | CL = Classic
Click here for the Beat Lounge Playlist
Click here for the Country Music Channel (CMC-USA) Playlist
Click here if you would like to have your music video considered for Air Play on CMC.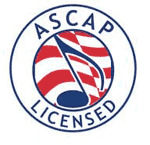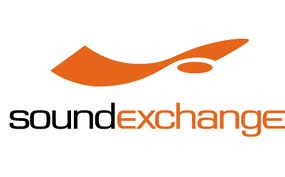 IN THE AIR, EVERYWHERE over the Great San Francisco Bay
LIVE • LOCAL • LOUD AND CLEAR

CMC-TV
3.1 | 17.3 | 27.3 | 45.3
San Francisco-Oakland-San Jose
11.3 | 23.3 | 28.3
Sacramento-Chico-Redding
CMC, CMC-TV, CMC-USA, CMC Beat Lounge,
Beat Lounge, California Music Channel, Children's Music Channel, Country Music Channel,
and "In the Air, Everywhere" are registered trademarks of CMC Broadcasting Company, Incorporated.
Copyright © 1982-2022 CMC Broadcasting Company Incorporated. All Rights Reserved.